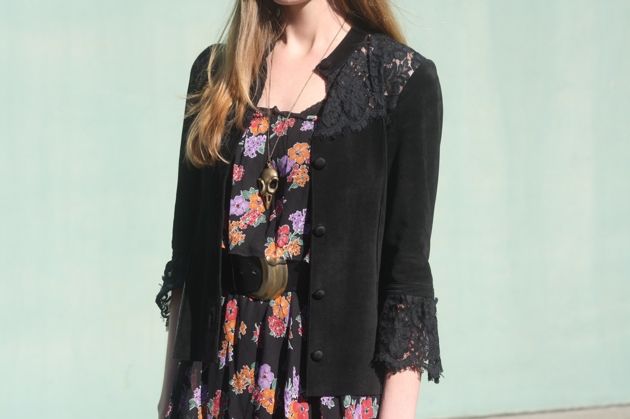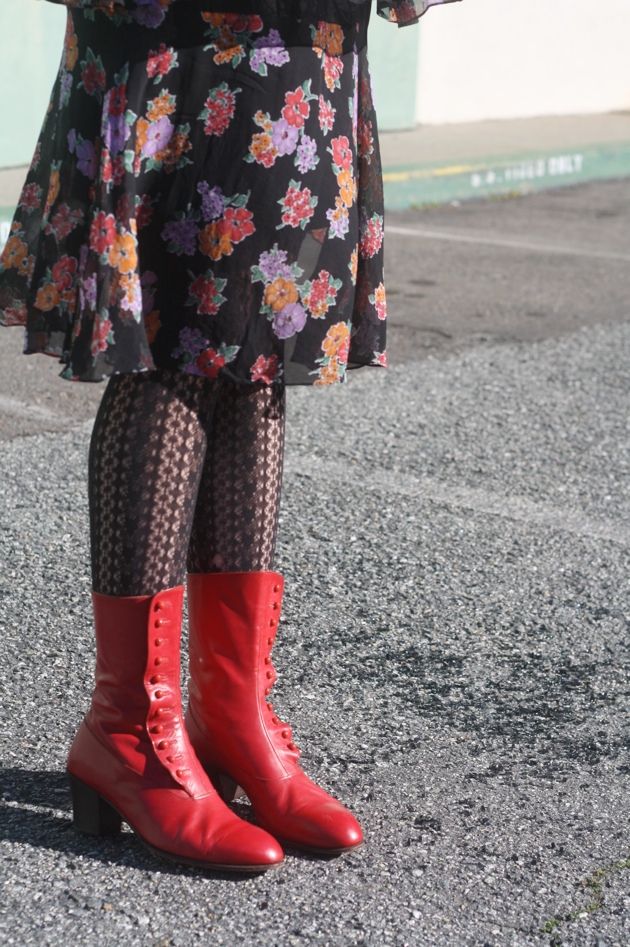 Dress:
Vintage c/o
Lucky Vintage
, c. 1970
Jacket:
Thrifted, Vintage, c. 1970
Boots:
Gift, Vintage Hermes, c. 1980
Belt:
Thrifted, Vintage, c. 1980
Necklace:
Buffalo Exchange
I'm pretty sure I've posted a near exact variation of this same outfit on the blog in the past, but it's one that highlights a few of my favorite things and deserves another good turn. The dress, a gift from
Lucky Vintage
, always makes me feel flirty and fun with its tiers of swirly ruffles. Top that off with a solid pair of red boots and you've got sky high sass factor. It's such a nice thing to feel really good in your clothes. I also wore this exact outfit on my very first date with my sweetheart. He said he knew I meant business when he picked up a girl wearing red boots. He was right!