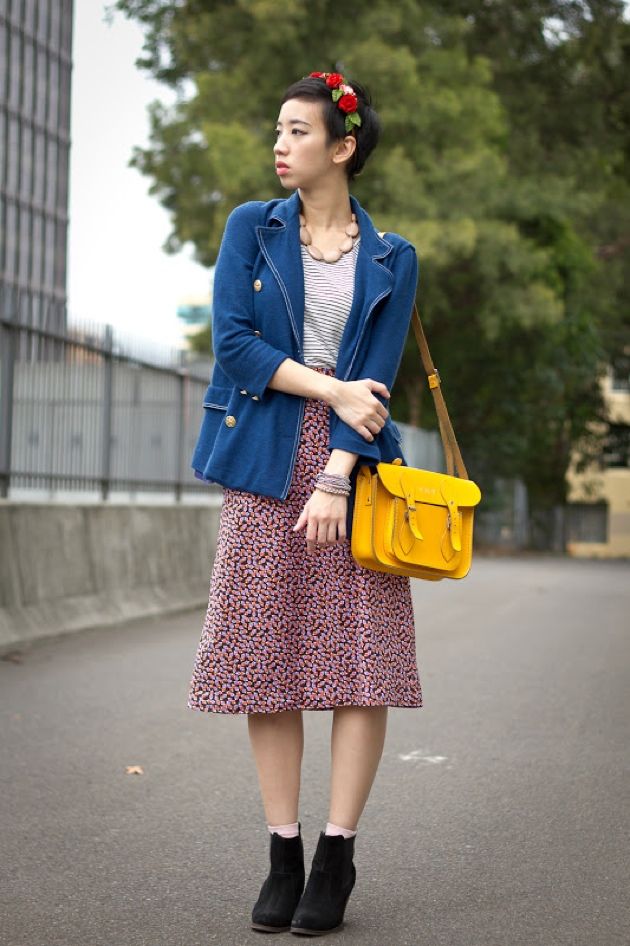 Australian based beauty, Nora, author of one of my newer daily reads,
Nora Finds
, mixes it up so well in her Jonathan Logan jacket from
Mousevox Vintage
! She really put together such a lovely amalgamation of various prints, metallics, new, vintage and handmade pieces. I'm so happy to see the jacket travelled quickly and safely to Australia to a true vintage loving gal. Anyone who can mix together this many different prints and color palettes with vintage and look so well put together is aces in my books!
Do you have pictures of yourself wearing
Mousevox Vintage
?
Send them my way!
I'd love to see them and share them here!