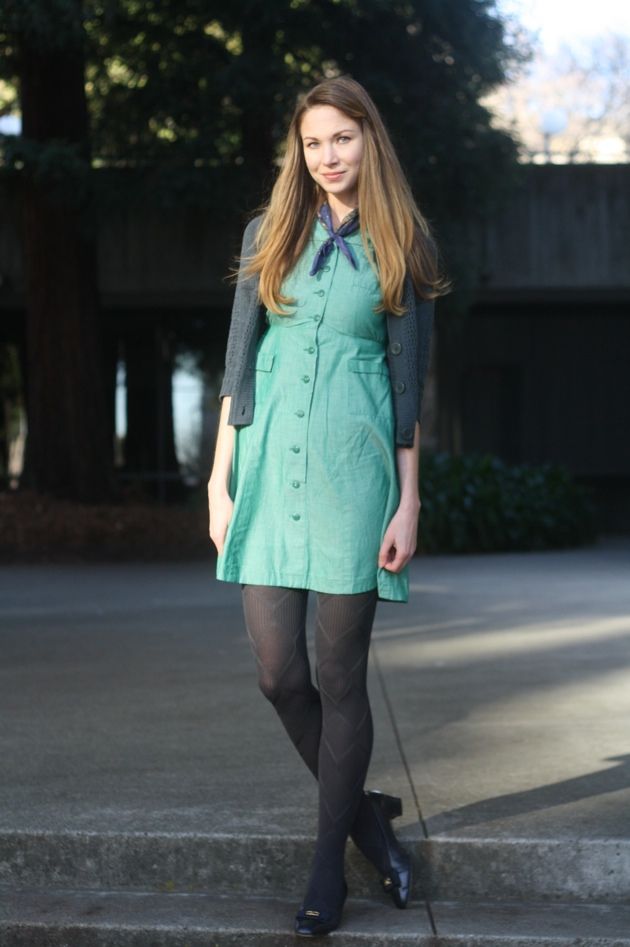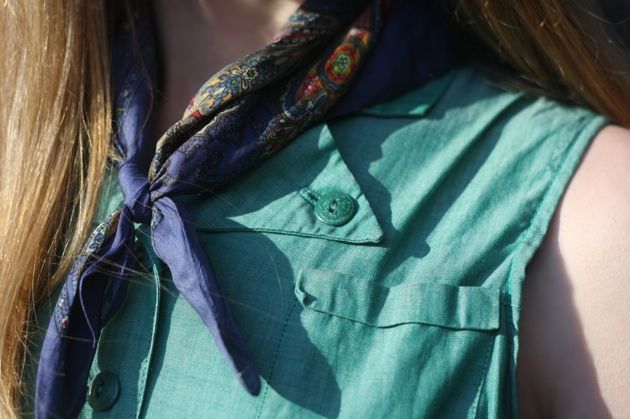 Dress:
Vintage Girl Scout Troop Leader Uniform, c. 1950
Scarf:
Thrifted, Liberty of London Vintage, c. 1970
Sweater:
Thrifted, Non-vintage
Shoes:
Thrifted, Etienne Aigner Vintage, c. 1970
Tights:
B.ella,
Pretty Penny
, Oakland, CA
Early last month, during the
All Vintage Everything
sale, I spotted this darling Girl Scout troop leader dress from the 50s on the racks of a fellow vendor and knew I had to very carefully squeeze myself into it and make it mine. I've been trying to incorporate more classic pieces in my wardrobe and have been searching for a vintage scout uniforms for years, it seems. If searching for vintage has taught me one thing it's that patience pays off. Finding that certain specific thing that you have your heart set on for so long feels pretty great. The title of this post came from a fun joke between friends on the night that I bought it, and that feels pretty great, too.