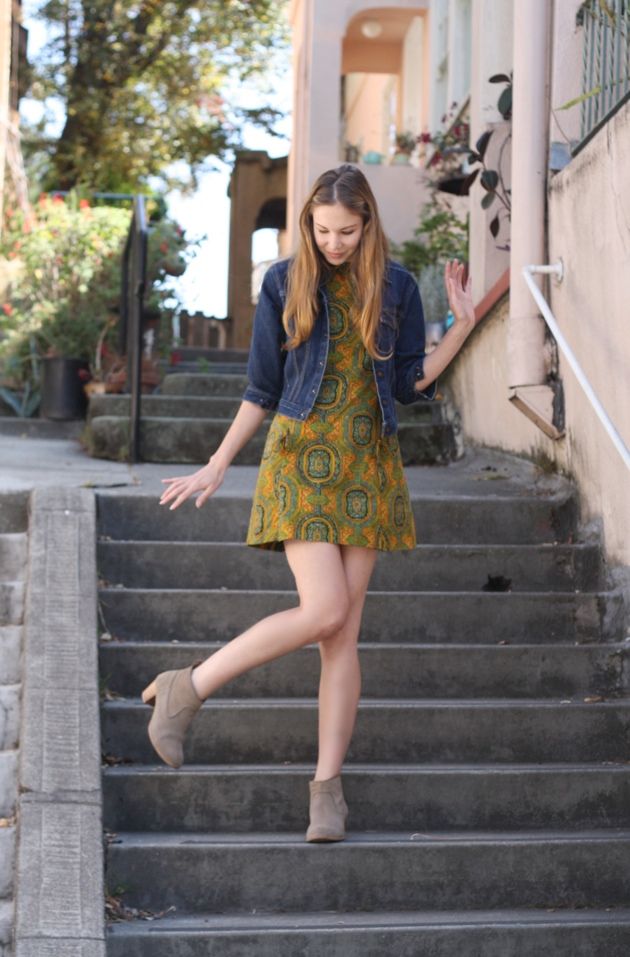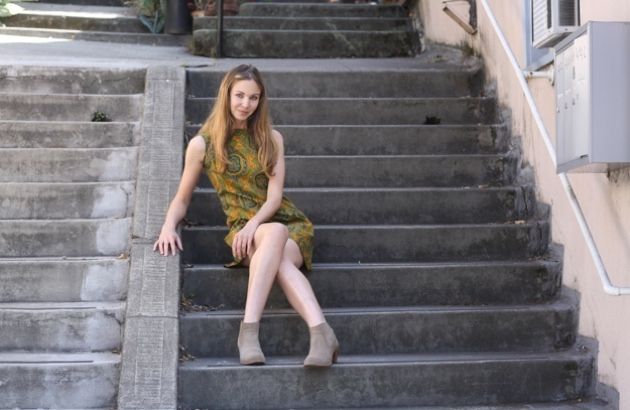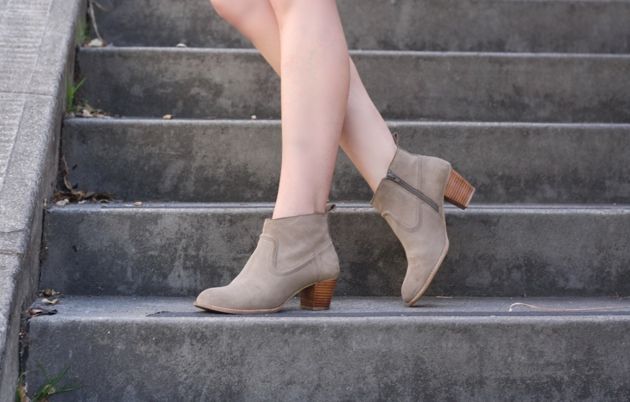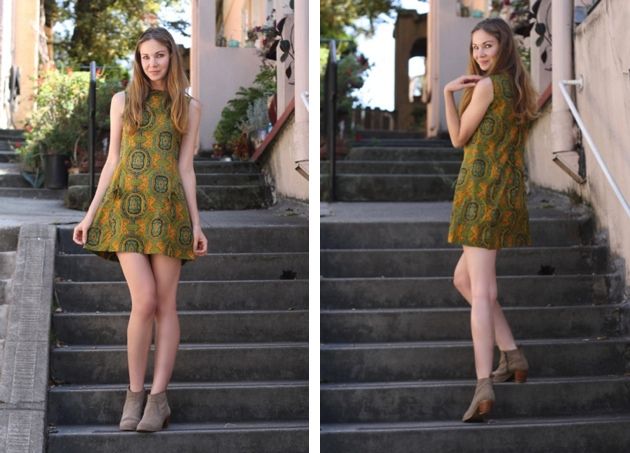 Photos by Christina Martinez
For most of the year, girls in the Bay seem to be clad in tights, but for a few glorious weeks, we all have the opportunity to prance about in the warm Indian Summer sun, bare legged and fancy free. It still mystifies me that this happens in October, while the rest of the country seems to be gearing up for sweaters and tights to protect them from the crisp Autumn elements during their pumpkin patch exploring, cider sipping, haunted hayrides and such. Northern California is such a mysterious place to me still. I'm beginning to think it always will be & that's what's going to keep me here.
Like this dress? It's coming soon to the Etsy shop!