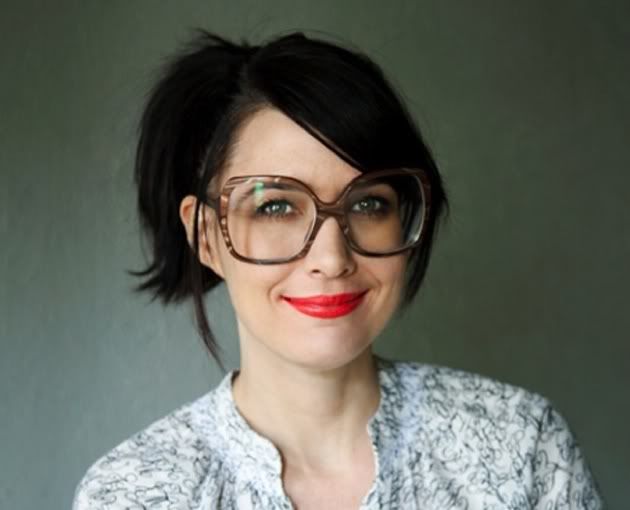 When most people think of feminist icons, I feel like the first women to come up in conversation are the foremothers who carved our feminine paths for basic human rights, but the women of the modern world who are still fighting to maintain these rights are often overlooked. Kathleen Hanna is my favorite example of such a woman, mainly because she inspired me and piqued my interest in feminism as a teen in the 90s who was really into
Bikini Kill
and exercising my newfound individuality.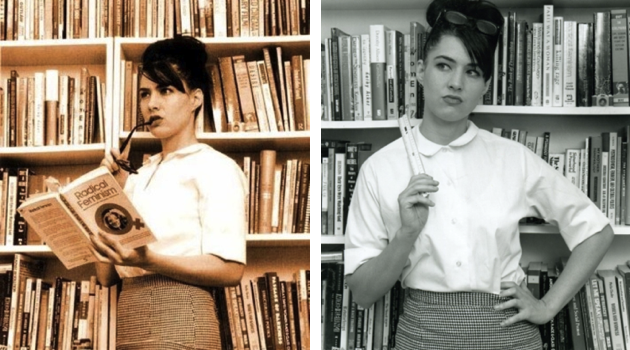 In order to feel like I was a strong person, I kind of based myself in opposition to what I perceived as being Second Wave feminism, which was really ignorant, and based on all of the stereotypes. Like that they have hairy legs and they are anti-sex and so on. And I was like, "I'm a SEXY feminist, and I'm going to wear makeup and blah blah blah." Then, when I actually started delving into the history, I realized that I was playing into stereotypes. --KH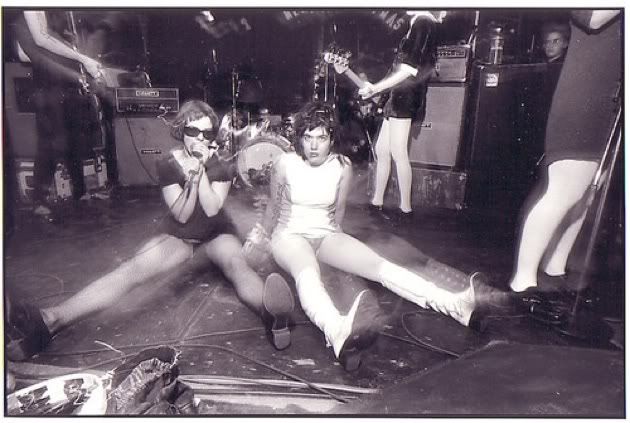 You don't want to start setting up another rule book, like: "This is how you're a feminist. And this is the way you dress. And this is the way you act. And this is the way you protest." It's like, some people protest carrying signs. Some people protest by making activist radical music. Sometimes people try to just make it through a day and not kill themselves, and that's their activism for right then, because that's all they have.
--KH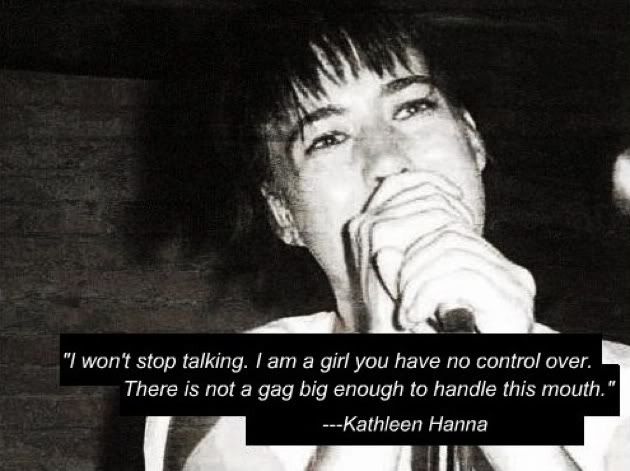 I know when I first started, I said things like, "It's really great to be beautiful and powerful and sexy," and I take a little bit of that back now. What I was saying was that you don't have look a certain way or have a certain hairstyle to be a feminist; that just because a girl wears lipstick that doesn't mean she's not a feminist. But now I realize that I wasn't really challenging the standard of beauty. A friend said to me, "Why is it so subversive to be beautiful in the traditional sense? I think it's much more subversive to create your own. --KH
This is the second in a series of posts highlighting my favorite feminists during Women's History Month.
The rest of the posts may be found here.