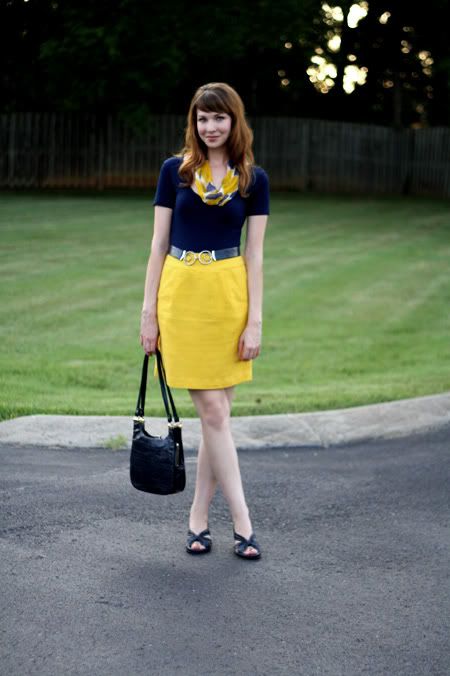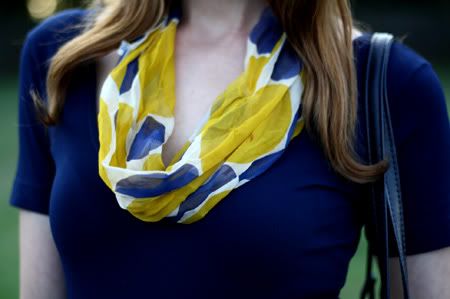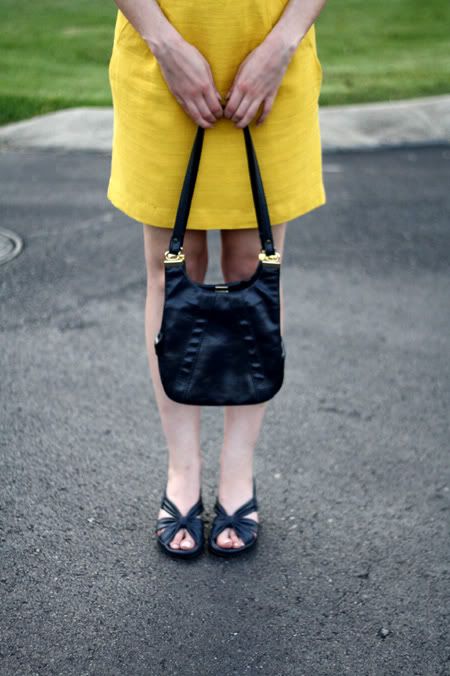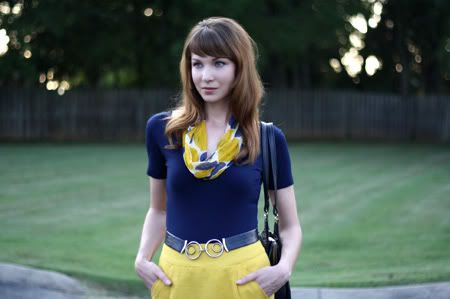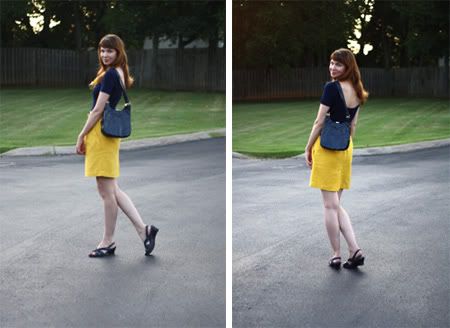 OUTFIT DETAILS
Bodysuit:
Vintage / Thrifted
Skirt:
Forever 21 / Thrifted
Infinity Scarf:
Vintage / belonged to my grandmother
Belt:
Vintage / Thrifted
Bag:
Vintage / Thrifted
Shoes:
Vintage / Thrifted
The quest for downsizing my collection of stuff before I move has resulted in a much needed cleaning out of my closet. I've been making piles of things to keep, things to sell and things to give away to friends, but I've also become reacquainted with many pieces that I completely forgot I had. I thrifted this skirt several months ago, hung it in my closet and then completely forgot about it and never wore it. At first, it made its way into the pile of things to sell on eBay, but after rediscovering this vintage scarf and seeing it all together, alongside my trusty vintage bodysuit, it all seemed to work. I'm kind of amazed with how much stuff I've accumulated over the years. To have things sitting in my closet that I've never even worn before makes me feel like an irresponsible consumer. It's thoughts like these that make simplifying my life and taking on a more minimal approach to things all the more enticing.
follow along: rss | bloglovin | google friend connect