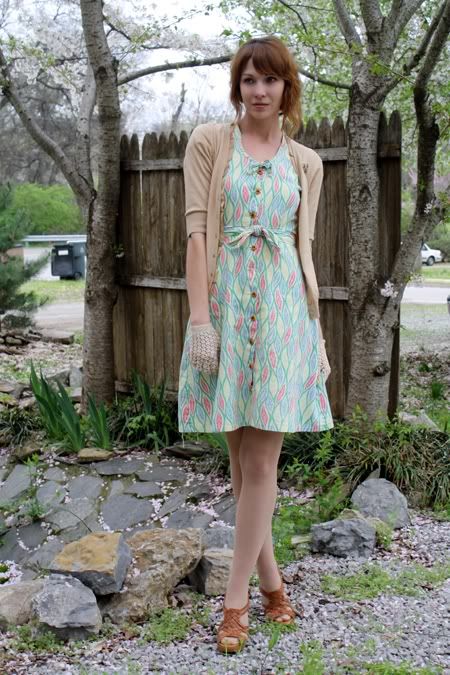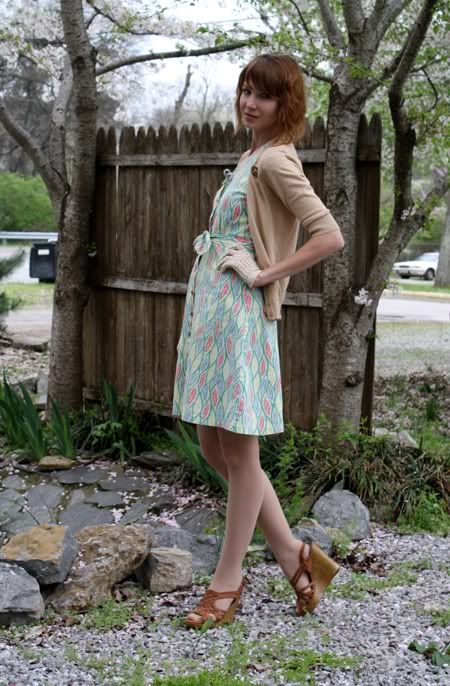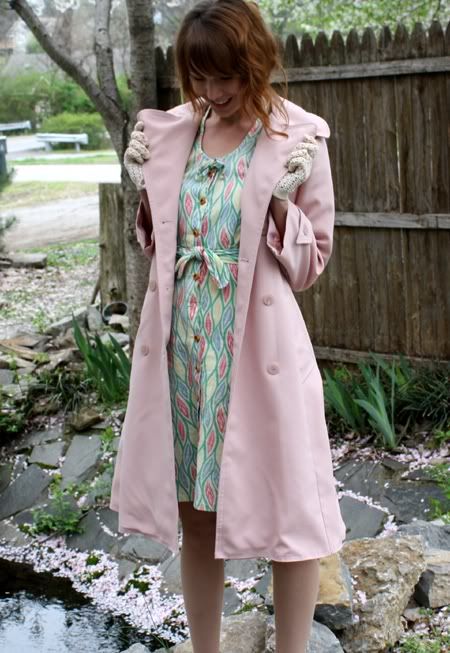 OUTFIT DETAILS
Dress:
Vintage /
Timely Vintage
for
Mousevox
Cardigan:
Target
Trench Coat:
Vintage / Thrifted
Woven Leather Wedges:
Steve Madden / Thrifted
Nude Fishnets:
Target
Brooch:
Vintage / Thrifted
Crochet Gloves:
Vintage / Thrifted
I'm sorely behind when it comes to sharing my
daily wares
here on the blog, so let's take a step back in time to
last weekend's brunch
. After organizing such a fancy affair, I was at a loss on what I, the hostess, should even wear. I wanted to be comfortable and still feel pretty. When I received a box of vintage from
Annie
(more on that in a few) and saw this darling frock, I knew I had to take it out for a good meal at least once. I definitely dressed more casually then some of my lady friends who were in attendance, but I was none the less pleased with my choice.
And speaking of lovely little dresses...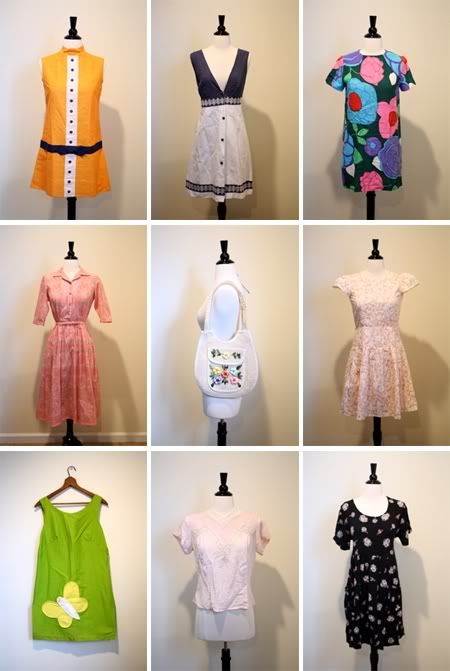 I'm so thrilled to announce that Annie has teamed up with me to consign some of her amazing
Timely Vintage
collection through the
Mousevox Etsy shop
! Annie has fantastic taste and her vintage is just lovely. A few pieces will be hitting the shop this week, so be sure to peek in from time to time to see what's new - I'll be updating daily! All of the dresses above, including the one I wore to brunch, still need to be cleaned, steamed and photographed properly, but they'll be making their way into the shop, too!