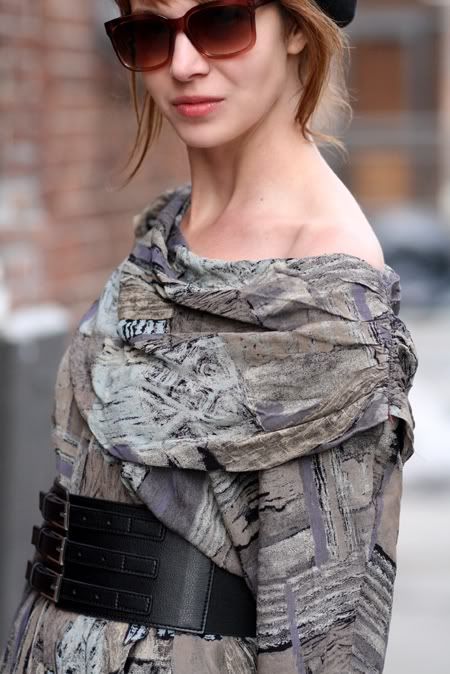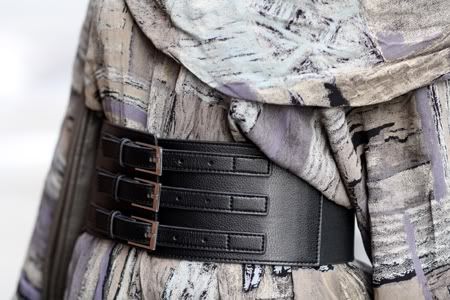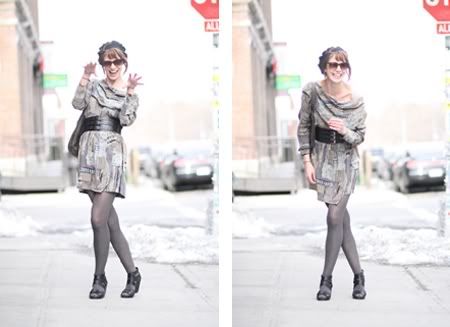 OUTFIT DETAILS
Dress:
Vintage /
On Sale Now
Belt:
Non-Vintage / Thrifted
Tights:
Target
Sunnies:
Modcloth
Bag:
Urban Outfitters
Beret:
Pangaea, Nashville, TN
On the last day of my recent travels to NYC, I spent the afternoon amongst my lovely blogger pals strolling through Brooklyn for a bit of shopping and a photo op. The streets in Manhattan were decidedly too crowded for us to take over the sidewalk with our group just to snap photos for our blogs. One of my biggest pet peeves in the world is people who stop in the middle of busy walkways and I seriously did not want to be one of those people. The quieter, less populated sidewalks of Willamsburg served us quite well, though. By this point in the trip, I was exhausted, so the sunnies stayed on for most of the day, so to hide those pesky dark circles I managed to get in the city that never sleeps.