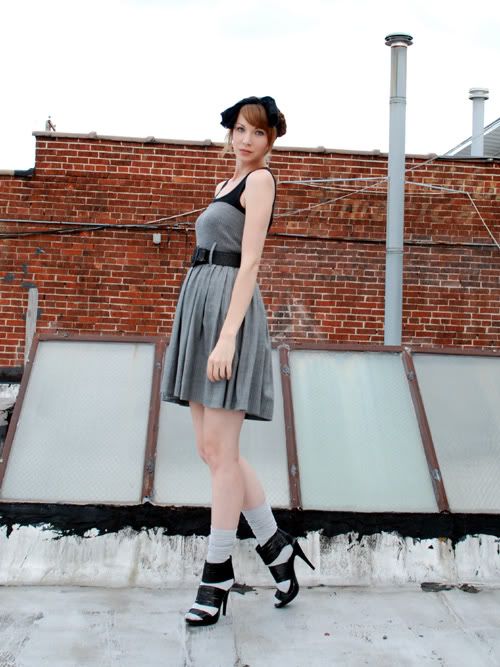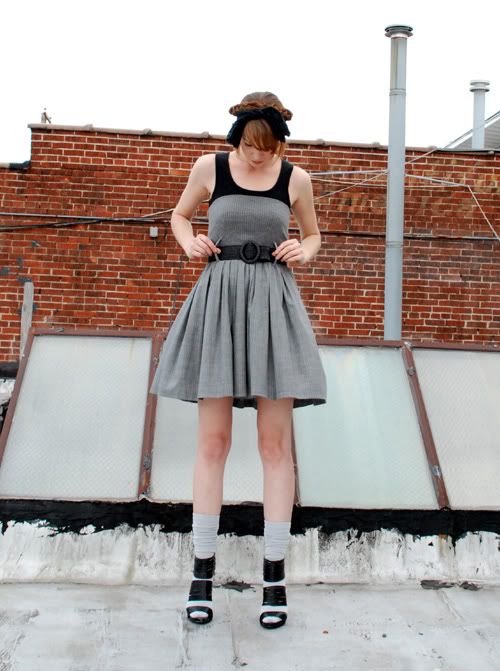 For those of you who are die hard thrifters, as I am, you know that finding impeccable pieces, rare or hard-to-find, highly coveted vintage and, even more so, high end designer with a low price tag can be like finding a needle in a haystack. This Gaultier mini dress that I scored this week is probably the best thing that's happened to my personal closet since the
vintage Missoni
that I scored not too long ago.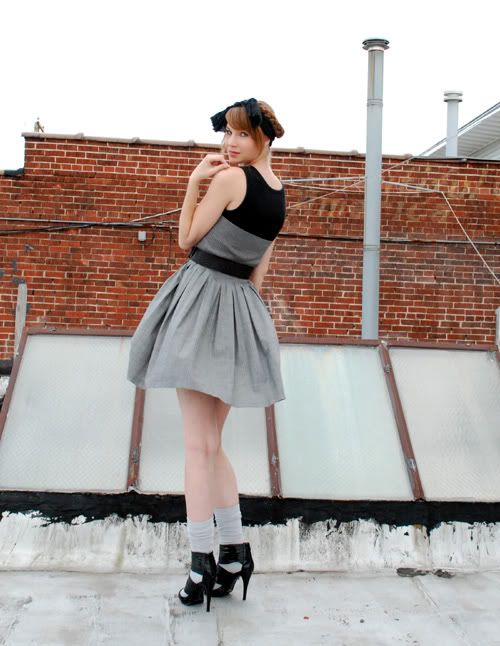 It sure was windy up on the roof today and anyone who often wears mini dresses/skirts knows that gusts of wind can be a girl's greatest nemesis. Fortunately for me, the breezy elements simply gave my skirt a nice touch of flounce rather than a show for the construction workers across the street.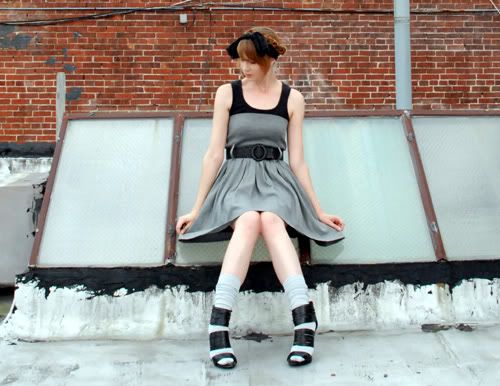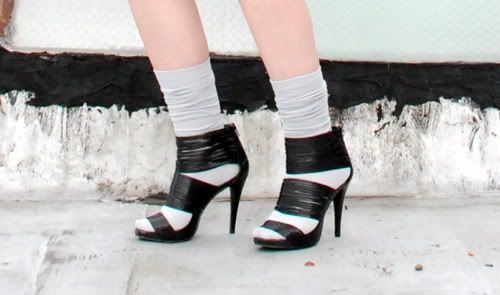 I was advised by someone whose opinion I highly value that my belt is all wrong for this piece. This happens to be my favorite belt (which should come to my readers as no surprise since I wear it in practically every outfit post, of late). At this time, I would like to suggest that YOU offer me some styling tips concerning what sort of belt should be paired with this outfit. The dress has built in belt loops that allow for 2 inches of width, so let's keep it on the wider side.
OUTFIT DETAILS
Dress:
Jean Paul Gaultier Femme / Thrifted
Black Tank:
The Gap
Belt:
Vintage / Thrifted
Grey Bamboo Socks:
Target
Gladiator Platforms:
Chinese Laundry
Scarf:
Scrap Vintage Fabric